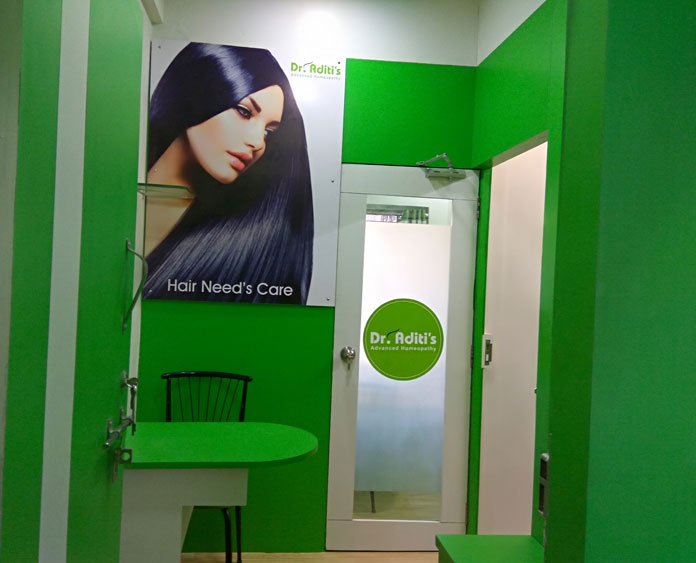 Dr Aditis Homeopathy Clinic Nashik
We at Dr Aditis Homeopathy Clinic provide homeopathic treatment in Nashik city.
Homeopathic treatment based on the research studies. Our goal is to give the best possible results for our patients without any side effects. As our medicines are very safe, so you can easily take it with your regular medicines of thyroid, diabetes, blood pressure, heart problems etc.( if any)
We have special treatment for all hair Problems like
Hair loss
Dandruff
Itching
Alopecia
Grey hair
Male & Female Androgenetic Alopecia
Split ends
Dry hairs
Hair thinning
Psoriasis of scalp
Baldness
We are here to provide you the best safe & natural treatment that will help you better manage your hair problems & learn more about the diseases of hair and enhance your lifestyle through education, diet, fitness and natural hair care tips. We are dedicated to provide safe treatment to fight with this emotionally destructive disorder.
Homeopathy is a natural form of medicine. In Homeopathy each person is treated as a unique individual and their body, mind, spirit and emotions are all considered in the management and prevention of disease.
Our treatment is also cost effective. So, consult today for safe and effective solutions to your hair problems
Our Mission
Our mission at Dr Aditi's Clinic is to empower people with hair loss to improve their confidence level & quality of life. We are committed to educating and improving the lives of all those affected by hair loss
Our goal is to give the best possible results for our patients without any side effects
Our Services
We provide you safe & natural Homeopathic treatment that based on the research studies.
We have been offering our online treatment through the internet also.
Those patients who cannot come to us, they can consult with Dr Aditi herself through phone ( Phone Consultation )
We provide relaxation therapies which helps to reduce stress esp in the case of hair loss due to stress & Tension headache